PONTOON 12-PASSENGERS (NOT CAPABLE OF PULLING A TUBE) P6/7/8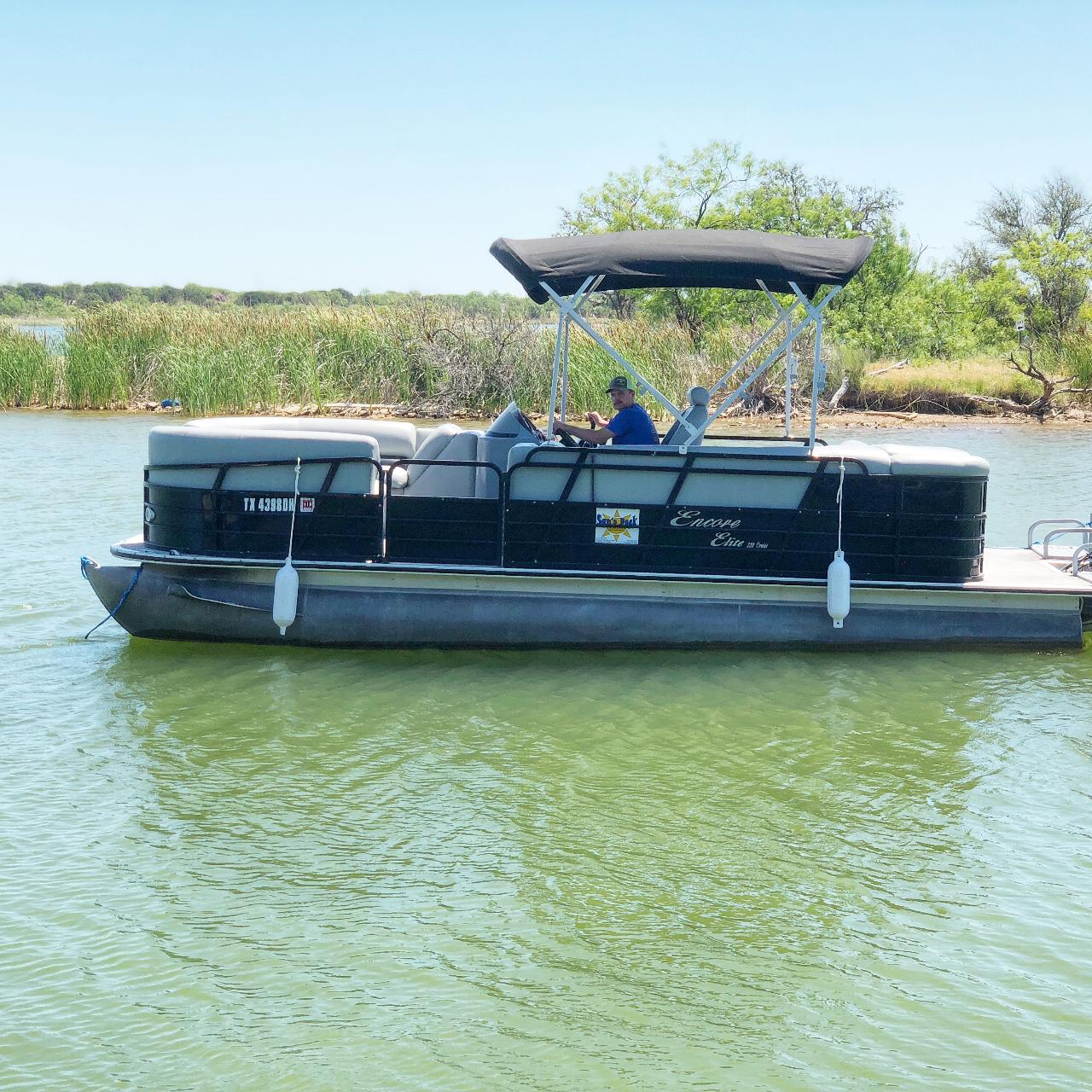 12-Passenger pontoon (not capable of pulling a tube).

PRICES:
4-HOURS: 399.00
8-HOURS: 659.00

Tax and fuel is additional
NOTE: WE DO NOT PROVIDE OR RENT ANCHORS FOR ANY OF OUR BOAT RENTALS.
Drivers of our watercraft
must be at least 18 years of age. Watercraft drivers between the ages
of 18-25 are required to hold a Texas Boater Safety Card as mandated by
Texas Parks and Wildlife. Submitting a reservation and failing to
complete/obtain the Texas Boater Safety Card will result in forfeiture
of all monies paid and cancellation of the reservation with no future
rescheduling. It is your responsibility to obtain the card.

To obtain the card, complete the safety course online at:
https://www.boat-ed.com/texas/
Swimming is at your own risk - Life jackets/vests MUST be worn at all times when in the water - There can be no exceptions.